Beirut: Situation and Project Report
On August 4, 2020, an explosion in the port shook the city of Beirut to its foundations. The consequences of the explosion were devastating.
At least 200 people were killed, thousands were injured, and the resulting property damage was enormous – an estimated 300,000 people lost their homes.
Beirut is a city whose recent history has been marked by civil wars, international conflicts, and recurring destruction. Beirut has long been in a state of constant reconstruction, with only brief periods of stability. At the same time, the city is a refuge for many people on the move from the surrounding regions of the Middle East. Syrian and Palestinian refugees make up approximately one-third of the city's current population.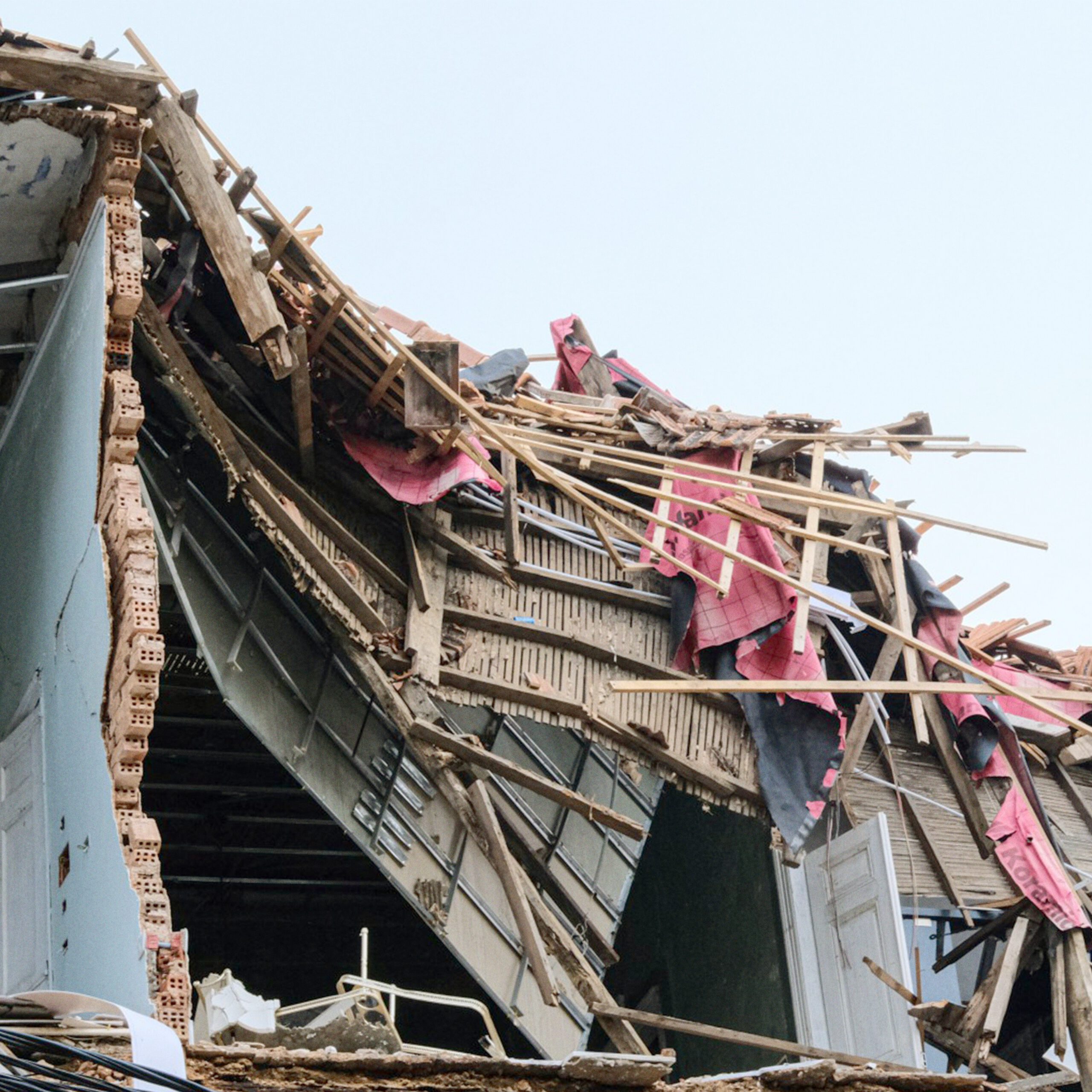 Ongoing political tensions, the Covid19 pandemic, and a severe economic crisis have contributed to an increasingly tense situation in the city. The explosion in the main port of the country, is once again a massively destabilizing factor, threatening the existence of the population of Beirut and its cultural scene, leaving them in great uncertainty.
Crisis support and construction measures by people of the (international) cultural scene
In response to the great damage caused by the explosion, a team of volunteers as part of BLINDSPOTS set out to Beirut to provide initial crisis support. Our team is made up of artists, producers and people from construction crews in the international festival and club scene who are offering their time and craft experience where it is urgently needed in the current situation.