The war in Ukraine has entered its third month with no end in sight. Blindspots volunteers have been working hard to maintain this level of support, despite the challenges of transporting humanitarian aid through the borders into Ukraine. Time spent at the border ranges from 2 hours to 10 hours, all depending on what is being transported. The need to keep up with ever changing border regulations has been necessary as well as having a team of volunteers who are flexible, patient and with an outstanding sense of humour! Nevertheless, the volunteers are always grateful that the humanitarian vehicles are permitted to go to the front of the vehicle queue at the border post and the '7 day' wait being experienced by returning Ukrainian residents does not apply to us or affect the speed in which we are able to get the donations to the people who need it.
This is a critical time for the Ukrainians right now in that this war has reached its third month. The support for Ukrainians in their time of need has been phenomenal. Not only have the Ukrainians demonstrated their strength and resilience as a nation through their unity and support of each other, but the global community has come together too, with donations pouring in and volunteers volunteering their time and skills – it's been a joint effort and its success is evident in the seemingly small events seen on the ground here, when a child bites into an apple and smiles or when the old and young queue to help offload the vehicle, displaying their unity and dedication to support one another and keep strong. Having done some interviews with the Ukrainians, I have asked them about their experiences of the war. Most often, they describe the trauma they have experienced, of having to 'up and leave' their homes in a hurry with only their important documents in hand and some clothes. The children speak of their hopes to return to school, to see their friends and for clear blue skies without black plumes of smoke, without the relentless shrill of sirens warning them of approaching missiles or the sound of explosions near and far. Importantly, they also speak with immense gratitude of the kindness, generosity and support they have had from strangers; from their own people and from the global community in the way of donations and the volunteers. They talk about how this support and unity has not only kept them going, but how it moves them that people care like they do, how what they are experiencing is being heard and seen and that they are not alone.
This week Blindspots has successfully made multiple deliveries to various locations in Ukraine. We kicked the week off with two volunteers taking a van to Odessa that will be used to distribute supplies and possibly as 'evacuation transport.' Right now, Ukraine is experiencing extreme fuel shortages and so it was necessary for them to take enough fuel for the entire journey to Odessa. From there they caught a train back to the West of Ukraine.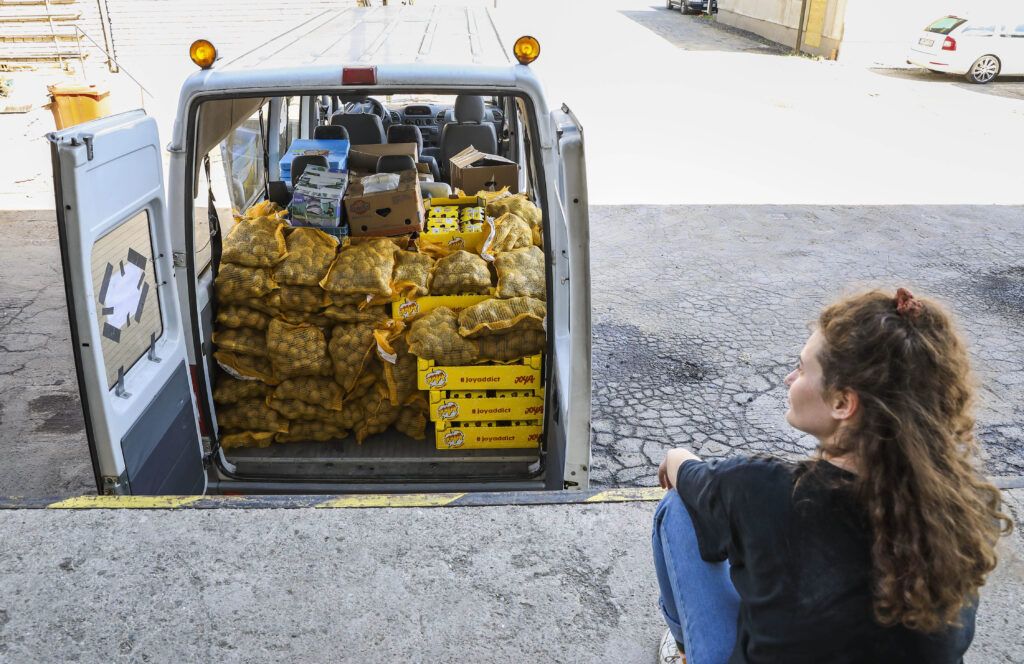 Another incredibly generous donation of 6000 euros from Hamburger Hilfskonvois was received. With this donation, we purchased food and hygiene products. It was loaded onto a bus that has been allocated by Help Bus for the Exit Bus project and transported to Odessa where supplies are urgently needed.
This last weekend, 2 trucks were loaded and sent to two different locations. The first truck that was loaded was destined for Lviv and then Ternopil and contained medical equipment for hospitals and food supplies for the internally displaced Ukrainians. Our volunteer collected this equipment from Austria. It was loaded with wheel chairs, food and clothes. The second truck was loaded with medical equipment such as Xray machines, ultrasound machines, wheels chairs and hospital beds and delivered to a hospital in Kyiv. This particular trip involved a lot of coordination and 12 hours at the border as both trucks needed to be weighed and x-rayed!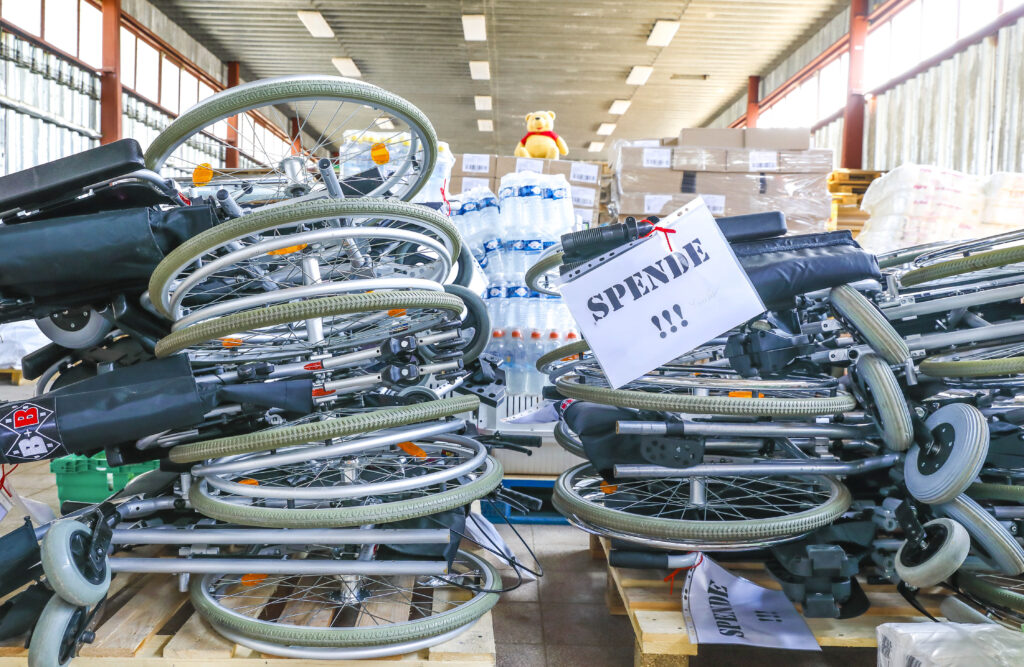 This week, the Slovakian company LimoSpes donated another 17 tonnes of bottled water/21 pallets.This water was collected by one of our volunteers with our truck and is destined for Mykolaiv which is desperately short of water. The truck will deliver this water this coming week.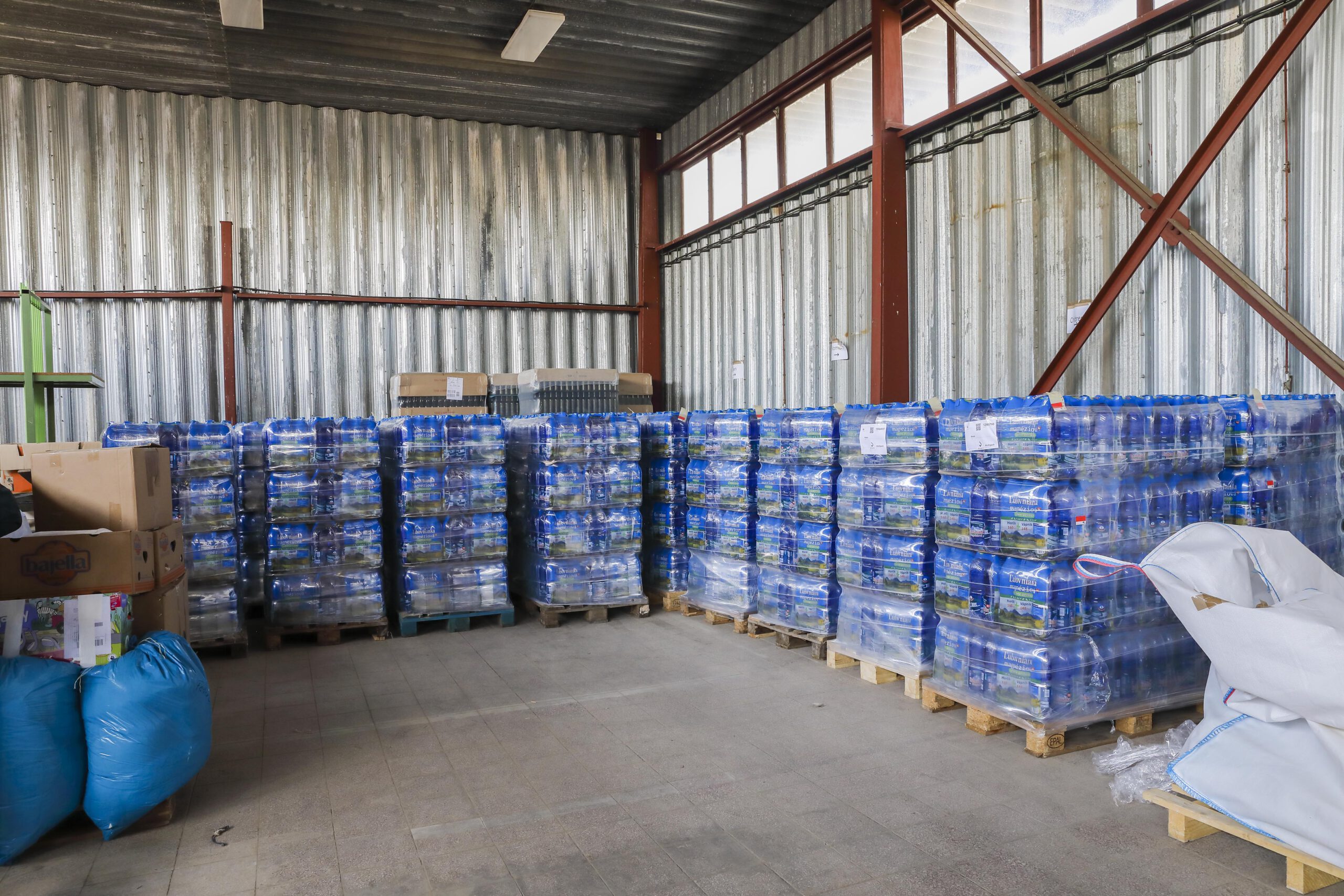 As well as supporting the internally displaced Ukrainians, Blindspots also support local Ukrainians who live remotely or who are in areas that are not being serviced in the way of supplies due to the war. 2 deliveries were made this week to 2 different Roma communities. The first van delivery was made to a Roma community based in Uzhhorod. We delivered food and clothes to them. The second delivery was of food and hygiene donations from the Sabinof Church. These supplies were loaded into our van and delivered to a Roma Community.
Blindspots delivered food and supplies to another 2 villages that are hard to reach and that have not been receiving their usual supplies. The first stop was to the council in Stanova village. They received blankets, food and hygiene products. The second stop was a boarding establishment in Mukacheve that is usually used as accommodation for foreign students but has been converted into a boarding support centre for internally displaced mothers and children. Blindspots delivered food, including baby food, clothes, hygiene products and nappies to them.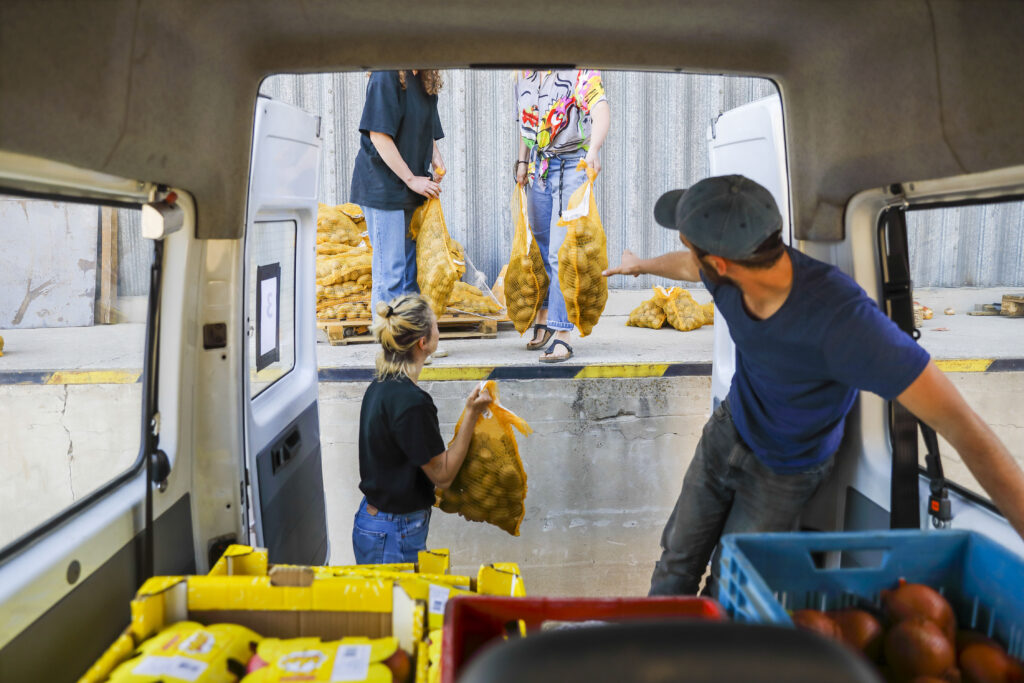 This week, 2 vans were loaded with food and hygiene products and were delivered to Buchach which is a town inland from Lviv and that currently supports up to 3000 internally displaced Ukrainians. These supplies were taken to a warehouse in Buchach where some of our volunteers are stationed and managing the distribution of these supplies to various centres for internally displaced Ukrainians.
And last but not least, today we delivered a bus to Welykyj Beresnyj with supplies for the Lviv hospital.
It's another busy week for Blindspots!
#solidaritywithoutborders
#supportforukraine

The update and all pictures are from the dear @rosiegoesproject